This page is dedicated to all of the fans who wish to save AMC and OLTL and NOW GH
(GENERAL HOSPITAL TOO!)
Add your comments and suggestions too help us do our job better, scroll down to bottom of page to add your comments or suggestions on this campaign to save our beloved soaps!
COME HERE TODAY AND SEE LATEST NEWS...
BREAKING NEWS ADDED DAILY AFTER VIDEO
All My Children and One Life To Live and General Hospital
Please watch the video then follow the instructions if you want to help save All My Children, One Life To Live and General Hospital these three beloved soaps from being cancelled. There are a few other save AMC,OLTL and GH web sites, polls, and petitions out there and that are helping but on this site you will find some very good information on how to really get ABC's attention.
HELP SAVE AMC AND OLTL
want to help save AMC and OLTL then call sponcers and your local affiliate stations and also call your cable and satelite and tell them you will not support them unless they tell ABC how unhappy you are with losing AMC and OLTL! Also call NBC and tell them you will stop watching ABC if they put our soaps on their network. Do not think your phone call does not make a difference because it does!
HELP SAVE AMC AND OLTL
NEW VIDEO FROM A FAN, VERY MUCH WORTH SEEING.
I received this on a comment page below and it was published but I also felt it deserved to be here as well! The first time I saw this it made me cry for I know once my two soaps are gone my heart will never mend again. Then I got mad mad as hell and decided there was more much more that I could do and you too. At the end of the video you will find places you can go and join and help SAVE AMC AND OLTL! Please join all today and do what you can as every day we do something it is being noticed!

Unfortunately some of the links at bottom of video are no longer good which is sad but you can find groups that are eager to get your help and are making a difference in other posts below if you want to join in and help save amc and oltl! After video please read our newest update.
HELP SAVE AMC AND OLTL
This news update for Today January 5 2013 FANS HAVE I GOT NEWS FOR YOU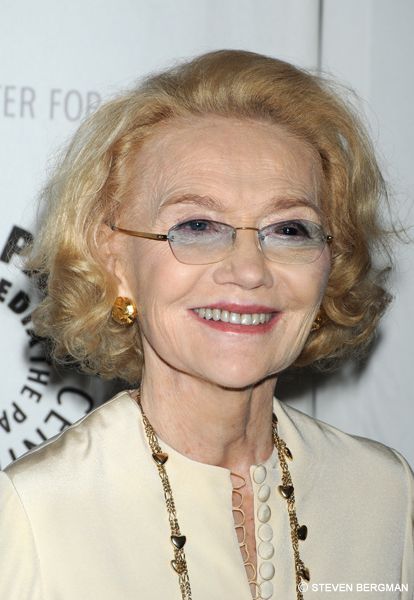 Fans esp those of you who have worked so hard to save All My Children and One life to live I am so glad to anounce and may God help us all if this is not true but Agness Nixon has announced not public yet but behind the scenes that YES BOTH SOAPS HAVE FINALLY BEEN SAVED. YES OUR SAVE AMC AND OLTL HAS FINALLY PAID OFF. I WILL PUT HER FORMAL ANNOUNMENT HERE NOW.
The woman who brought All My Children and One Life to Live to to the ABC airwaves is confirming their resurrection on the Internet. Agnes Nixon released a statement on Facebook concerning Prospect Park's plans to continue her sudsers. Wrote Nixon: Dear Friends,
We did it!! Here is the statement I am about to release to the press. I am so pleased to share it with YOU first. This could never have happened without your unwavering support.
With deepest gratitude, Agnes
We of the One Life to Live and All My Children families are thrilled to bring our beloved viewers new, ongoing stories from Llanview and Pine Valley. I'm overjoyed that so many actors you love have voiced their desire to bring their characters back to life.
I'm especially grateful to Prospect Park for deploying the power of you, our fans, to enable this exciting transition to dramatic production for the Internet. It's a historic moment, comparable to how life was changed when television took over from radio. We hope this wonderful opportunity will be embraced by all as our creative teams gear up to bring our beloved serials back to our daily lives.
Agnes Nixon January 4, 2013
They are calling this the All my children and One life to live Reboot. It is cofirmed that Carole Shure Hired By Prospect Park For Soap Reboots. While Carole Shure is in fact working for Prospect Park on their All My Children reboot, she hasn't been named a senior producer. Reportedly, she is serving in a consulting capacity.
Executive producer Ginger Smith now has a second-in-command at Prospect Park's planned continuation of All My Children. According to sources, veteran daytime television producer Carole Shure has been tapped as a senior producer on the project. Shure's credits include stints at As The World Turns, Another World and All My Children.
I have no idea yet all of the people who will be coming back as soon as I know more I will let you know here. The only one I know for sure is David will be back he has for sure already signed on
here is what he had to say about it from his facebook page Vincent Irizarry December 28, 2012 Happy to share that I just signed on with Prospect Park for the "All My Children" reboot! Excited to bring dastardly Dr. David back to life, as he did for so many others, and to see my dear friends in Pine Valley once again. A great, big thank you to all the fans for your tenacity in keeping the hope alive. You're awesome!!! Let's all keep our fingers crossed together that it becomes a reality. I had seen this on his page but did not get too excited till today when Agness made her statement guess there had been just too many times we all got our hopes up and then nothing I just wanted to wait some.
It is also very strong rumors that Jordi Vilasuso has also signed up to be back returning as Dr. Griffin Castillo as will be Alicia Minshew as kendall
here is a little video they did to just let fans know they are also working hard to bring the soap back. One thing that should go without saying even tho she has another show she is working on right now Erica or Susan Lucci will be there even if like I have seen before many times not full time as AMC could not be AMC without her and with Agness working so hard how could she tell her no. I have seen Susan on several talk shows over the last year or so and she even on the talk almost came out and said do not worry we will be back. So you can bet she will be back soon too. Vicki-Erika Slezak on One life to live has said she would be back too and same goes for her on OLTL with out Vick OLTL would have to close up shop. Of course not all will be back as some have moved on and are on other soaps now and the shows will only be a half hour a day 4 days a week. The budget is much smaller so the show has to be smaller too. But maybe in a way that will be good and will give each character more screen time and we will not have so many to keep intack each day. But I would hate to have to be the one to decide who to cut. In my heart I want them all.
I also communicate some with Dixie Cady McClain but so far she has not said she has signed on but I know from talking to her and or reading what she says on facebook she wants to continue on the show. She just finished writing her life story and it will be out soon. She said it was in a way good she was not working as that book only she could write. She had the time and got the job done. I saw a photo of some of the actors from AMC David,Opal, and Tad and all I can say is Tad if you sign on again please please get the dye out again I sure like you better without the Grey everywhere someting just wrong seeing Tad gone completly Grey! Now devil David still looks great! LOL.
Or do I have a date yet or where we will see the soaps at except from what I hear it is a good bet it will be HULU. I just have this news so far and since it is coming from Agness herself you can bet it is true. Prospect park she says is still involved and omg so many including myself doubted them but now all I can say is God Bless them and this had better not be another let down someting inside me says it is true this time! Again fans I will update here as soon as I know more.
oh this just in
More and more details about Prospect Park's plans to reboot All My Children and One Life to Live are coming out. Soap Opera Uncensored's Nelson Branco has published an in depth report with such bombshell details as : Location, location, location: PP is planning to produce the shows in Stamford, CT. Studio space and sets are currently being designed.
In a deal between PP and Disney, the licensing fee for AMC was valued at a half-million more than ONE LIFE! Here are the deets:
AMC licensing fees: $4.5M per year through 2014 / $5M 2015-17 / additional $0.5M per year 2018-21.
OLTL licensing fees: $4M per year through 2014 / $4.5M 2015-17 / additional $0.5M per year 2018-21.
Plans are for the shows to be 30 minutes each, four days a week with a recap-type show on Fridays.
Branco has even more deets, including Prospect Park's executive summary for the project and information about streaming platforms.
=============================================================== This news update for Today December 13, 2011 on how to save amc and oltl
First thing I want to announce, "this just in" SANTA IS A SOAP FAN AND
IS HE REALLY TICKED OFF!
He says everyone has to help save amc and oltl or he may cancel Christmas next year due to depression!
Guess who is getting coal in their stockings this year if even that... Yep it is ABC and all of its affiliates and its conspiracy companies and people TOO. The reason accordingly to Santa is their acts NOT TO save amc and oltl. Santa says they actually went wayyyyyyyyyy out of their way NOT TO save amc and oltl and he says that puts them on his naughty list right at the TOP! Here is what they did...
You guessed it fans it was ABC all the time that conspired with prospect park to pretend to be going to put AMC and OLTL online when they were never going to do that at all!
Then Prospective Park attacked Susan Luci saying it was her fault because whe wanted too much in her contract and when she rebelled and made it very clear that was not the case. They then put the blame on the unions for wanting too much in their contracts. Both of these lies are simply not true. Now with no one else to blame they are not talking. They have been so to speak caught with their pants down and US FANS ARE MORE THAN TICKED LIKE SANTA.
It looks like ABC has gotten some of its Christmas early too look at the ratings just in.... 12/12/11 Metered Market Results Household Rating/Share CBS 8.0/12 NBC 4.4/ 7 Fox 3.6/ 5 ABC 2.9/ 5 CW 0.9/ 1 -Percent Change from Year-Ago Evening – Monday 12/13/10: Fox: +33, CBS: + 5, CW: no change, NBC: – 6, ABC: -17
That's what happens ABC when you cancel good shows, SHOWS THAT HAVE OBSTAINED FOR 40+ YEARS! Should have followed CBS's example they were smart they didn't cancel soaps.
Yes Fans ABC is way more in the toilet than last year and why you ask let me tell you why BECAUSE THEY CANCELED AMC AND OLTL INSTEAD OF SAVE AMC AND OLTL!
Do I hear a big cheer??? I know that was all I wanted for Christmas and am I so glad it came early! I am so glad the executives of ABC are in the toilet all I can say is now hope they drown.
Now ABC if you have any brains at all you will correct this GIANT MISTAKE AND REINSTATE AND SAVE AMC AND OLTL AND KEEP GH TOO. The only problem fans by now the powers at the top of ABC simply I am so afraid of have no brain cells left to do this!
Fans I have received emails and messages on my facebook page from some of the actors and others from the soaps spilling the beans at what they know and or believe.
They are telling me that ABC made a deal with Prospective Park to pretend to be going to put the soaps online so that the FANS WOULD STOP CALLING THEM AND SENDING FAXES AND ALL THE OTHER THINGS WE DID TO DRIVE THEM SO CRAZY. So fans time to go back to work if you really want to save AMC and OLTL you need to go to http://www.facebook.com/pages/Save-AMC-OLTL/196107477091969 and join in once again on the revolution to save AMC and OLTL. This has been and is the biggest movement of all time to save a TV show so we simply can not lose now. It means absolutely so much to so many and why should we let a mouse win? Let the cats roar and swallow the mouse if need be to Save AMC and OLTL right now!
Now here is real GOOD AND BAD NEWS...
By now I think most know that in January Brian Frons will no longer be with ABC and all I can say is about time. It was reported one of the main reasons was his taking off AMC and OLTL ha ha is what I say to that but.... if that is so why not simply now put them back on ABC???
Simply just re instate them take off the awful Chew and just keep OLTL on and ohhhhhhh forgot you will not do that because you are now in the process of canceling GH... Insn't that right ABC. Yep fans GH is going too just like AMC and OLTL the stupid executives are throwing that soap to the dogs too as it seems they simply do not care about their viewers at all!
Guess who is taking that time slot>>> well it will be Katie Couric. Gee gag me with a spoon, I for one can only take so much of her! So fans get ahold of your GH fan friends clue them in and have them join in on our fight to MAKE LIFE A LIVING HELL ONCE AGAIN FOR ABC TILL THEY EITHER SELL OR GIVE THE SOAPS TO NBC who has said they want them! ABC has not to my knowledge announced yet what time slot she will have but it will be GH time slot as I have been told or if another time slot it is sill GH that will be leaving and a show that is not will have that time slot either way is not good news for GH!
Or they could come to their senses about keeping all the soaps! But fans the woman taking Brian's place is Vicki Dummer and she is just like Brian and not interested at all in keeping the soaps. She thinks reality is the way to go too! So do not think ABC has learned their lesson yet they just took Brian off because of all of his bad publicity to simply replace him with a female who thinks and acts just like him! So it is our belief it needs to come to the attention of a much higher ups for us to let it be known a MOUSE WILL NEVER BEAT US GIANT MAD AS HELL CATS WHO SIMPLY WILL NOT TAKE IT ANYMORE!
The conspiracy between ABC and Prospective Park worked to a degree but Thank GOD one place never ever stopped the campaign to save AMC and OLTL completely and you can go and join in on the campaign to not only make our presents know to them once more but bigger than ever too. Go to http://www.facebook.com/pages/Save-AMC-OLTL/196107477091969 and join in once again on the revolution to save AMC and OLTL.
NBC has made it clear to ABC that they would love to SAVE AMC AND OLTL and put them on their network. Now all ABC has to do to stop us as we will not fall for a pretend band-aid again is Sell or give the soaps to NBC!
It has been long known that ABC and its owners are indeed behind the times by thinking the public would support yet another food program and a make over show. If they had been smart and we all know by now they are definitely not smart they would have not put up a food program and soon a make over show, when too many people now are fighting being overweight and even the Government puts a frowned on all of those programs. Sure it is ok for a few like the food channel but leave it at that. Make over shows in past have never been that popular either and just promotes people trying to find cheap plastic surgeons to do work that they simply can not afford and by going to the cheap ones many are just being deformed for life! Ya ABC get behind making as many of your watchers turn into the brides of frankenstein! Now what a great idea!
Everyone knows if they want to watch a show about food to go to the food network not to ABC and its take off of the View with the stupid CHEW! I have watched that show a couple of times and instead of enjoying the show I find it is horrible to say the least! I really looked at it with open mind too but sorry is a poor very poor example of what a food show should be like. If I wanted to watch people eating in front of me I would go to my nearest restaurant and just sit there all day and drink coffee and watch people chew away!
Ok fans now your turn leave a comment below and tell your friends and get the word out as some of above is very important news.
This news update for Today November 27, 2011
Fans we still can save AMC and OLTL... but first news we know about.
Prospect Park has finally come out from under their rock to give us some news.
The news that Prospect Park has given us was not the news we all were wanting but as far as we can find out it is that as of RIGHT NOW they will not be going forward with their plans to save AMC and OLTL. They are saying that they will be still working on doing that but right now there are giant reasons why they cannot go forward with it at the moment.
They are saying one of the main reasons is they could not come together with a contract with the WGA. That is the Writers Guild of America (west). So since they could not reach an agreement with them no scripts no show! So it seems like little hope to save AMC and OLTL with Prospect Park at this time. But wait keep reading.
There also was the rumor that Susan Lucci was responsible for AMC not going online as she agreed to the salary which was the same as she made when it was on ABC. But she wanted extra time off like she got from ABC us fans were use to that. They also claimed she wanted a guarantee of a prime time show! Now here is where this sounded kind of fishy. First off Susan has come out on her Facebook page denying all of this. She said she answered back to Prospect Park saying she would be happy to continue online. She reported there were no issues she knew about. She also stated once she did that she got no response from them and learned about them not continuing with AMC in the media just like the fans did. Does this sound familiar? Seems like ABC did the same thing to Susan when they finally announced it being cut from ABC lineup! Keep this in mind will you tell more about this later in this post.
Since Susan came out with her post saying far from what prospect park said, so they are now putting blame on the WGA. It will be interesting if and when the WGA answers that as well! I will try to get some information on it and if I do will report it here ASAP. We still need to try to save AMC and OLTL!
Fans there is a new campaign going on right now being run by save AMC & OLTL facebook group that is the official save AMC & OLTL group who kicked ABC and Disney's behind into selling the soaps to Prospect Park now this one is about ABC giving the soaps to NBC as they want them, so if you can and will help run over to their website and join in on the fun link on the right side of this page toward top.
Now for what I believe and others think has really happened. First keep in mind no known fact here and you can consider this maybe just a rumor at this point. But just think about what I say here and determine for yourself it there just maybe some truth here. I will also report if and when I can confirm this to be the real truth rather than just a rumor at this time from some sources I have. That is important to understand as this could be just a rumor but know this it just maybe true too!
The fans caused such headaches to ABC and Disney corporation that at one point they would do anything to stop US. This I think we all know as a fact. So could it be true that Prospect Park and Disney just used this to calm the fans down? Could it have been just a way to stop the campaigns against them and also ABC's hope that the fans would watch the Chew (which turns out to be one of the worse food talk shows I have ever seen). I watch one than another episode just to check it out and was more than disappointed in everything about it. It was just some people cooking then eating and talking and nothing I wanted to watch. Would have been better if not so much chewing going on if I wanted to watch people eat in front of me I would go sit at my dinner table and watch every one eat and never fill my plate to join in. I hope all on there get so darn fat! Some already are!
If ABC and Prospect Park did form a plan to just use this with no real plan to make it happen to stop our campaign against ABC and maybe give some fans time to just get use to AMC and soon OLTL not being seen and forget the campaign they simply are idiots as true fans will never give up. But the real problem will be the actors and crew they will simply have to find other work soon and will not be available for long and some maybe as work is so hard to find now that if this was their real plan all involved should be horse whipped. Some actors and I expect crew members and or writers were loyal and wanted very much to go on with this venture. The fans have had more than patience too and hope. This if it was the real plan just may go down in history as one of the cruelest things any big company could do to their viewers. I for one will never go to Disneyland or any other one of their parks again or buy any of their products. I have watched some of ABC's shows but not many I did watch dancing with the stars since JR was on there and WOW won but for once the real best dancer did win!
I say a new campaign to help save AMC and OLTL should begging and we all should stick together just like before and hit ABC and also Prospective Park real hard. Many sponsors feel that these soaps should be saved and want to sponsor them that is not or never has been the problem of putting them on the Internet. But if prospective Park is not able to get the right contracts or has no real knowledge of how to do this they should step aside and allow someone who truly wants to Save AMC and OLTL do the job. I still think a cable and or satellite station should take over and put them on cable and satellite becomes a new Soapnet. Since ABC, wants to kill that too. They could broadcast and save AMC and OLTL as well as show the other soaps rebroadcasts like Soapnet does now. They could have special programs like soapnet does too and then if the networks cancel another soap like General Hospital will be one day they would have a home to go to also. Soap fans will never go away but we can certainly bitch if some network thinks we are not important like ABC does. We are loyal and we are faithful. We need to be respected too and we buy from the sponsors that sponsor us.
If you agree with this post or do not please make a comment at the bottom of this page or if you have seen any news concerning this please comment and remember we still need to save AMC and OLTL as where there is life there is hope!
Please help save AMC and OLTL
This news update for Today November 8, 2011
How we still need to help Save AMC and OLTL!
There have been loads of rumors since Prospect Park announced that they were going to save AMC and OLTL and put them online! But first thing I want to say is do not believe all of the rumors they are just that RUMORS. Some have validity some do not. We will try here today to address the one that is rapid on the net now and that is that AMC and OLTL may never see themselves on the net or anywhere else.
Fans we can not let our efforts to Save AMC and OLTL go away. Please read all of this report carefully and then ACT!
We still need to Save AMC and OLTL and we will do it!
It was reported on a website that Prospect Park has not been able to get supporters to advertise the shows on the Net. Well fans this is simply not true!
Fist since I once was a producer not only for movies but also for TV in past years I know a lot of what is needed to support a TV show. First off where there are viewers there are supporters. The advertisers know that the fans of these soaps are devoted and will support the shows they simply are impatient. Rightfully so am I, no one is a bigger fan than me. Well maybe someone!
They know about our efforts to Save AMC and OLTL over the past months and they know many have been watching these soaps for years some 40 years that is devotion.
But never the less I want them to return too. I am not just blowing smoke here either I do know that not only do many sponsors want to support the soaps when they have a avenue for production they are some of them fans too. Like Hoover remember them? Well you can bet your bottom dollar they will be a sponsor so will Hersey and many more. So getting sponsors is not the problem so just rest assured that will not stop the soap from being produced.
Now why so many delays, well getting the actors to sign maybe one delay also setting up all details for shooting and producing the shows maybe some of the delays. I do not have detailed information as to why there seems to be delays or even if there are any? The project may just be on schedule. But I doubt that there are not a few problems looming around somewhere heck would not be the TV industry, err now Internet, if there were not.
Also putting this on the Internet is one heck of a job. Prospect Park first has to set up a new website or partner with another one there is a lot of accounting to go into consideration and many more things.
Now why is Prospect Park not giving daily or at least weekly details? As to what is happening. This is one thing I am not sure of but usually no news means everything is good but on the other hand is not always the right thing to do. Here is why...
Prospect Park may not be giving any news for many reason's none of them having to do with this NOT GOING TO HAPPEN. Some people just do not THINK they should give news first they told you they were going to do this and then got a signed contract with ABC to prove they were serious. They think this is sufficient. But on the other hand keeping quiet is not good remember how quiet some celebrities get when they get into trouble they keep their mouth shut and say no comment? This has backfired on many of them and just may do the same to Prospect Park. Remember how it affected Tiger Woods when he did that? Well Prospect Park FANS WANT SOME KIND OF PRESS RELEASE FROM YOU AND FOR YOU TO PUT A STOP TO THESE RUMORS!
What Prospect Park has said so far...
They said that in order to make a money making project out of putting the Soaps on the Internet they need the following things to happen.
1. They need to know that at least 10% of the Fans will come see the soaps online. That is about 500,000 out of 5 million. Well this is a no brainer way more than that will support the soaps! Come on Prospective Park put your thinking hats on would we support the effort all these months to save our soaps if we are not going to support you?
2. They need to have sponsors for the soaps again no brainer any sponsor with half a brain will do this as with a fan base of 5 million way more than the 10% fans Prospect Park says they need will join to once again enjoy the antics of what is happening in Pine Valley and also in Llandview. So once again this is a no brainer win for them!
3. Cost to do the soaps. The total costs are around 145 million which breaks down to being 65 million in start up costs, 40 million for first year production cost for AMC and 40 million for first year of production cost for OLTL. Now this has to be a no brainer too, as if Prospect Park did not have this already ironed out why did they ever sign a contract to get the soaps in the first place? If they really do not have this already done then they are not very good business men!
4. Their avenue they are looking for to show the soaps is up in the air at this moment or seems to be. They maybe going to put up a free site to viewers just like TV are to them or they may be going to put up a pay per view or monthly fee site. This is probably the biggest decision they will make in this adventure. If they are smart they will simply put up a free one. The sponsors will be happier as the audience will be in the higher millions rather than a pay per view which maybe only in the high thousands or low millions. If it was my decision I would put up a free site and see what happens with in my terms and conditions a statement saying if subscribers reach a certain amount this site will stay free but it this does not happen a small fee may apply. In other words give the fans a choice. Let them all try it first before committing to paying a fee. Myself I would pay a fee and be glad to do so simply because I love my soap enough to do that. I may or may not pay to see OLTL but I certainly would pay to see AMC. I for one would do almost anything to save AMC and OLTL.
Now how can we all help all of the above happen and also let Prospect Park know US FANS WANT TO SAVE AMC AND OLTL. We want to know what is going on and NOW. We want to show the sponsors that we are waiting on bended knees and pins and needles to know for a fact details and that they are waiting also to put up their ads in sponsorship. I truly do not believe that the sponsors are not convinced us fans will not support the soaps we will not still be willing to save AMC and OLTL. Come on this website gets thousands of fans viewing daily for more and more information which is getting hard to get because Prospective Park is being silent.
We need to let Prospective Park know that we are behind them and we are ready to support and save AMC and OLTL no matter what it takes.
So the first thing you can do as a fan and a true member who wants to save AMC and OLTL and help Prospective Park and sponsors know we mean business and will support the soaps is to scroll down to bottom of this page and tell them so we will put your comment on the web on your own web page and shout it out to the world for you.
Second thing you need to do is go to your other favorite sites and speak your mouth about the fact you are waiting with baited breath to save the soaps.
Third thing you need to do is to send them a written email, letter or phone call saying you are being patient and trying to be calm too but please give us some information and let us all get our blood pressure down with some kind of update that will once and for all give us all the confidence to just enjoy the holidays and soon we will see that our efforts to save AMC and OLTL this past year has paid off!
If you can think of something that needs to be done too put it in a comment below and tell the world once again we all need to help save our soaps and form a union to do so! You can also add other websites web address in your comments if you think that will help we are just a avenue to save AMC and OLTL and will support any other site who has the same thing at heart!
This news update for Today October 23, 2011
Again yes Fans I have been gone from my posts here on save amc and oltl and some of today's news you may already know but some you just may not!
First off yes it is confirmed that All My Children will like I said before will continue on the Internet in January on THE Online Network. (TOLN) you can sign up for more about it by going to www.TOLN.com or www.theonlinenetwork.com . Some good news here on save amc and oltl for all is at this time all though has not become official yet this will be a completely free to watch network supported by commercials just like TV. It could become if not enough advertisers support it a pay per view but is unlikely to be that. This is all still at this time being worked out. The network will once it is live in January support many different Shows mostly if not all first run ones. So if all goes well and they get many subscribers that watch the shows it will stay free so fans support this NETWORK! There is the possibility also of other shows people love going to this network just like we were able to save amc and oltl once the networks get tired of them but we do not OR old shows we love coming back to life. I will give you more information on this as I get it. Keep coming back to save amc and oltl when you can for more.
This post will include not only information about All My Children but also One Life To Live.
Ok All My Children will begin anew in January 2012 and there are a lot of fans upset at the fact only two as of now have confirmed they are returning to AMC. Hmm now why is that not much of a soap with only two actors there. We will tell you why that is the case soon keep reading.
Ok first before telling you all I know.... here is one thing you may or may not know. Catherine Hickland may return to Pine Valley now if she returns as her former actress role of Lindsay Rappaport or a new character or take over the role of someone who will not return all this is up in the air right now or just not announced.
Here is why she is contemplating coming back to AMC. First off she wants to stay in California and working on a soap is what she loves to do. I think she wants to return to give havoc to Ted Knight LOL. You see she and Ted (Tad) were in real life married from 1999 till 2006. All was fine with them for some time then like it happens they grew apart. Sounds like a soap right well what else you expect from two great soap actors!
If she comes back as Lindsay and later decided to return to OLTL she could return with no problem. But if she does definitely decide to stay with AMC she can do that too. So it is my opinion she will be Lindsay if she does indeed return to AMC.
There have been rumors that Ted Knight (Tad) may not return to AMC and this just maybe the real reason and if that is the case this makes me very sad. We worked so hard to save amc and oltl we just can not lose Tad now.
Ok the reason only two as of today have been announced that will be coming back to AMC...Lindsay Hartley (Cara)and Cameron Mathison (Ryan)both have been signed and will return once it is on the web. But what about the rest? Why the hush hush about them? Fans think about it... do you not remember the cliff hanger last episode? Someone got shot. Someone will die. That someone is a secret! Just like who shot JR and the success that was AMC wants their cliff hanger to upset all so they are so eager to see what happens they will for sure be there the first day it appears on the WEB! So the other actors who have signed up to return and some new ones are under a contract to keep their eager mouths shut! Simple as that!
So relax fans most will return and some new ones or others that David reprieved from the dead will return as well. Other former actors like Leven Rambin Lilly will more than likely return too, she was suppose to have returned before AMC left ABC but because of a scheduling conflict with her present job on The Hunger Games it simply was not possible for that to happen then, but she more than others wants to return to pine valley as a guess star at least for now one more time. It is also a possibility that if her present job were to end she may come back one day full time too. It was because so many people like Lilly were killed off or forced off during the Fonz rage time we just had to save amc and oltl to make pine valley a good place to be in and soap fans we did save amc and oltl!
Now the GIANT rumor that Susan Luci (Erica) will not return... come on fans who supported us more than she did? How can there be a AMC without her? She will return she just has to. I know pretty well she was the one shot. But her more than any other returning star she has been told hush hush we want the fans to be on the edge of their seat worrying about you being alive or dead after that cliff hanger last show. Also if she does not sign on again this is how they can eliminate her from the show. So I can not confirm this but it is my best bet she will return.
Some other reasons why fans maybe thinking she will not return it seems Susan had taken another JOB! YEP SHE HAS.. She will be appearing along side former AMC Kim Delaney (Jenny)on a show on Lifetime called Army Wives. Hint the confussion about if she was going to the desperate wives show yes a wives show just not a desperate one. She will be on there as the wife of a Retired Army General. Yes Susan got married once again LOL. She is there to give advice to Kim Delaney character on how to deal with a rival! Well if anyone can it is Susan she has had enough of her own. From what I hear her air dates are going to be during the winter 2012 and she will be on there for at least 2 episodes. But like all jobs that could be more so all will tell. But one thing is for sure I doubt that she tied herself up so that she could not play Erica as well! As all know Erica takes many vacations and since she is in such demand both shows will play around her schedule if need be.
I am not sure if all know but just recently Susan Luci also really told off ABC and Fonz even more. She finally broke loose and told them where they could put the last few years of plotting to kill the soap and I bet that really made her feel better. It made me feel better to learn that. Yes this save amc and oltl editor did a little dance.
NOW WHO ELSE WILL COME BACK TO AMC... Some of these you may know but not all here is the list... Darnell Williams (Jesse), he maybe a surprise to some as his wife Debbie Morgain (angie) just may not be returning. She has lime disease as you may or may not know, it is much better now and under somewhat control. Also she has taken a job on the soap The Young and the Restless. So if and when she may or may not return to AMC is very much up in the air right now. I do know she has said she only took the job on the Young and the Restless because the opportunity came up and at that time it looked like AMC had no hope. Debbie never say never none of us did! We saved AMC and OLTL. Melissa Claire Egan (Annie) will also be going to the Young and The Restless. Jacob Young (JR) will be going to the bold and beautiful, maybe he killed himself and that was the shot we heard in the last show, time will tell. Wish more of these had believed more in our power to save amc and oltl and not jumped ship so fast.
That is about it for who will for sure come back but remember fans the popular ones and the ones we really want to know about are on the hush hush list! Here on save amc and oltl we will tell you more when we know it.
oh I so know for a fact that Susan Lucci did receive an offer from prospect park to continue at the same salary she currently got from ABC and she was thinking it over. So see fans more than likely she will return keep the faith.
Now who is returning to OLTL some of these may just be a surprise to you as not all have been announced yet by most channels of information out in the online world...
The ones who not all know yet are... Erika Slezak (Viki).Kassie DePaiva (Blair),Michael Easton (John),Ted King (Tomas), and the ones that most already know about are Jerry VerDorn (Clint Buchanan),Andrew Trischitta (Jack Manning),Sean Ringgold (Shaun Evans), Kelley Missal (Danielle Rayburn),Melissa Archer (Natalie Buchanan Banks) many are not confirmed yet but at least VICI WILL RETURN FOR SURE! I will post more here on save amc and oltl as I find out about them and AMC too.
This news update for Today August 25, 2011
Sorry Fans for being so long since a post on save amc and oltl, but I wanted to wait till some things were more final before spilling the beans again. I do want you to know that most I am going to say right now are still in the talk stage and some of the things could change but most is very accurate and will happen.
Here is what is happening...
As you all know if you have been watching the show. Many people who we thought were dead are well and alive, thanks to David. It is stories where our beloved characters were killed off in the past that hurt AMC and because of the terrible writers that ABC employed we had to start the campaign to save amc and oltl in the first place.
But on the other hand without the save amc and oltl campaign Our Soap All My Children would never have EVER returned to the Great Soap it Once was!
More are coming back more will be reprieved some will stay on after the soap goes to the Internet. There have been many rumors about who is staying who are going to not be on once the move has taken place.
Hopefully I can clear some of that up as soon as possible and after Ink is dry on their contracts.
Remember fans much is still up in the air at this time or not being released yet for many reasons but, also remember it was you and our save amc and oltl campaign that made this even happen so pat yourselves on the back and relax.
THIS SOAP IS HERE TO STAY!
Michael J Knight (Tad) the rumor is flying all over the place that he will leave and hopefully get a sitcom. That could happen for sure BUT he loves playing TAD and now that DIXIE is considering staying on and plans to play DIXIE he is really thinking of staying too!
Keep your fingers crossed as Pine valley will not be the same without him and Dixie together again forever!
Susan Lucci (Erica) will be there for sure and there are rumors of several new story lines for her including one where she goes to Hollywood and to a studio to work on a MOVIE all about her life. It will be a big hit and there will be many things happen while the filming of this goes on and even as many as 3 murders with who done it twists involved.
The rumors are also rapid that Kendal will not stay now come on Kendal is not leaving. She may also play the lead role in the Erica Kane movie playing Erica as a young Erica!
Of course Erica will play herself as she gets older.
Yes Buffy the vampire slayer will return she it seems is one of All my children's biggest fans not only because she once was on it but because she loves Soaps and loves this one the best.
Sarah Michelle Gellar will not return as Kendal but as a new character.
It also seems she may be involved in some kind of vampire story line. I myself do not want to even speculate on that one! There are also rumors she may play Kendal in the Erica Kane Movie so time again will tell!
Now that would be interesting!
AMC once it goes to online it will be more like it use to be years ago with Friday night cliff hangers, and more twists than you can even imagine and excitement very much like it was known for some years ago before the writers came in and tried to kill one of the most popular soaps ever to come to the Networks off. Nixon wants her soap to be like it once was. So do we here at save amc and oltl don't we fans?
One that the fans will be surprised daily on what is going on and have the attitude of OMG I have to watch each day so I know what is going to happen next.
There will be some new writers hired but can and will only work there if they stay true to the characters and their history first and foremost!
No more of these nonsense story lines we have seen the last few years!
As for Those who have died and are now back to life expect many of them to stay on when the soap continues online like Dixie, and Zach!
More are going to come back to life too as it seems David has a army of Dead to bring back some may come back after AMC has gone on to being online.
It is not clear yet how long before AMC will make its debut online but I do not think it will be very long once it is off the Air on ABC.
Thanks again fans for your part in the save amc and oltl campaign.
Good news for those who do not have Internet service or a Computer and are at a lost as to how they can continue watching AMC. The rumor has been that AMC may reprise not only online with Prospect Park but now the biggest rumor but just maybe a real fact as it is strong and I know there are lots of meetings going on about this...
AMC WILL CONTINUE ALSO ON BRAVO!
If you have been watching the soaps you have seen where Gillian is about to return from the dead now and this will shake up the Lavery household. Ryan loved her very much as we all know and she was the love of his life. Gillian is also rumored to be one who may stay on when AMC moves to the Internet.
What will Greenlee do wellllllllll I have no clue right now as LEO even though he is alive he will not stay on AMC he is way too busy with other project. But that is not to say he may not make a visit every once in awhile or they may recast him. To me that would be one of the hardest recasts to do as tell me
WHO COULD EVER FILL THE SHOES OF LEO!
There is talk that Vanessa will be back; Trevor will come again to get all over Janet for killing him, who knows the sky is the limit here. Even as far back as Jenny she maybe back too!
All doors are open I hear for anyone who wants to return and was once killed off Good ole David is the one to see!
Marie will also return off and on and the rumor is, she will come back to be with her sister who also comes back from the dead Julia Santos.
Sidney Penny has already said if she is asked she would really consider being on the show once it goes to the Internet. So she maybe there for sure then too. Time will tell.
It is rumored that Agnes Nixon wants to bring back more and more of the original characters that made AMC a watch for sure show back years ago and it seems reprise the show to its original format of a thriller with many twists and of course the Friday night cliff hangers that Soaps at one time were known for!
I for one cannot wait to see this happen! I remember having many a weekend worrying about what would be the results of a cliff hanger on Friday and see on Monday, although it usually was Wednesday before we knew for sure but not always so that alone made the show a HAVE TO WATCH SHOW DAILY!
This is where Agnes wants her beloved Soap to be at once again!
I can see All My children become once again the Soap that steals all of the day time Emmys once again and be the SOAP TO WATCH like is should be!
What do you fans think? Would you like to see all of this happen leave a comment at the bottom of the page let the writers and producers know what you would like see happen when All My Children continues on the Internet and it seems now Bravo!
Our campaign to Save AMC and Oltl has been a great one and one the fans finally have shown the Networks and the world we love our soaps and I for one want to thank everyone that was involved in one way or the other THANK YOU VERY MUCH.
I have more to report but will leave the rest till the next post so stay tuned this is my cliff hanger review.
DAVID HAS MAGIC SO WHO KNOWS WHAT HE WILL DO NEXT!
REMEMBER FANS WAR NOT OVER WE STILL NEED TO SAVE AMC AND OLTL
This news update for Today August 6, 2011
Today's update includes...
Was it a dream when Greenlee saw Leo??
Also AMC and OLTL maybe on cable besides online.


The answer to that is NO. Leo is alive and he did visit with Greenlee... but the question is why he disappears then! This is still a question that will come out in September. We will see Leo again but Greenlee will not! This photo was how we saw him and Greenlee yesterday in her so called dream.
Or anyway that is the way Leo and David wanted her to think it was. But later in September just before before AMC leaves ABC so it can get ready to come back online. We will see Leo again. But this time Greenlee will not see him. It seems that the character of Leo maybe returning to AMC the only thing sad about that is it will have to be a recast then. There are rummors flying all around on the story line and how this will pan out and since I am not so sure what will happen for sure I will just say this.


He will appear again just before AMC goes off of ABC in September in this suit at confussion. We will not know the whole story till later when it returns online. He will make an appearance at confussion! At this time I am not sure if anyone will see him or it will be just us the fans. So I am hearing it is still up in the air if a recast will come about or if he will just leave pine valley guess time will tell on that. If it was up to me I vote for Josh to just come back to AMC and make it his home again!!!
There will be more returning from the dead besides Zach who we finally saw yesterday. The story about where Erica was being held at and all these people David brought back from the dead is no where near over yet!
There is talk going on that prospect parks may also put the two soaps on cable as well as having them online. I really have no real information other than I do know there is some talk going on about this. I also know that as for GH they have said they have made no deals with ABC to take GH if and when it is cancelled. If I get more information on this I will do a update. So keep checking as one maybe comming soon!
REMEMBER FANS WAR NOT OVER WE STILL NEED TO SAVE AMC AND OLTL
This news was released July 8,2011


Today's update includes...
Latest news on what is happening
What we still need to do to keep our Soaps safe!
FIRST THING EVERYONE NEEDS TO KNOW IS...
We won a battle not the war!
The soaps were "licensed out to Prospect Park NOT SOLD"
So this means that ABC/Disney still has full control over where the soaps will be viewed or not! That is both good and bad news.
Good because if ABC sees how many fans there really are that view the soaps on the Internet they may one day return them to their ABC lineup! Once we show Frons and others just how supportive we really are for the soaps and the website has enough viewers of these shows it will once and for all show that the Neilson ratings are just what they are not accurate! I for one would love to shove that into the face of Brian Frons and why anyone would take his advice is beyond me in the first place.
Bad because without support ABC can once again cancel them!
So it seems to me we need to support this new avenue and watch them for now on the Internet but we also need to not stop our various campaigns to get them back onto the TV network in one way or the other. There is the coupon campaign going on which is working. There is the email, phone calls, and the writing of letters which you can go to save AMC and OLTL on facebook to get your daily tasks as they are not stopping and will continue. We need to let ABC/Disney know we appreciate this but what we wanted was for them to be sold not just licensed out with them still under their guidelines.
FANS REMEMBER THIS IS THE 21ST CENTURY THINGS CHANGE
Remember when there was no color TV?
Remember when cable and then satellite came and everyone said then WHAT NO FREE TV? Well with only 4 or so channels then to watch you most likely went to cable and or satellite and now have hundreds of channels to watch.
I am hearing that not only online will you be able to get the soaps but also on you cellphone too!
Come on fans figure out a way to continue to watch these soaps the actors, the crew and all the other fans will need your support to not let these soaps die from people getting upset because they will not be on TV!
This is a day to rejoice not give up this is the first battle they just may one day be back in full bloom on free TV as our efforts are not stopping here those of us who are giving you information sometimes daily or giving you tasks to do need everyone to keep the faith and continue till one day we can all say we did in fact
SAVE AME AND OLTL
in the biggest fight to ever save a TV show the world has ever seen!
So fans there are great hope and this is a battle won but the war must continue!
The latest information is of course the soaps are going online once they end their run on ABC. The agreement was that the soaps would continue with the same quality, same format, and same length as they are today.
It is still unknown for sure other than Susan Lucci who will make the transformation from TV to online. We know some have already found new jobs like Debbie Morgan who has signed with Young and the Restless and if she will leave All My Children or stay, we expect she will make a statement about this soon. We can only hope and pray she stays as she is one of the best on there today!
There are lots of rumors on the Internet as to how this will all pan out and if the access for it will be free or fee paid. There are groups trying to figure out what is in store for us all. All we know as of TODAY is that it simply has not been released yet. Also information on this is hard to get at this point. Most of my leads were coming from inside Disney or ABC and now not able to find out as much as the soaps are in a new ball park playing now. We will still work hard to find out first what is going on.
REMEMBER FANS WAR NOT OVER WE STILL NEED TO SAVE AMC AND OLTL
This news update for Today July 7, 2011
It is 100% official the Assosiated Press released Today that ABC and Prospect Park both announced that there has been a deal made where Prospect Park now has the rights to Both AMC and OLTL and will be moving the soaps to an online network. No details have been released as of yet. It has also been announced on various TV news stations around the country today!
You can go to Yahoo.com home page and read the story there by looking under news TV.
FANS IT NOW SEEMS THIS IS NO LONGER A RUMOR...this just in from and was posted online about a hour ago. This post is much too long to post here so please go and read it here
Please scroll down to bottom of this page YA I KNOW IS A LONG PAGE but hey we fighting a war here and we need your support too so leave a comment on what you think about what is happening and we will publish it on the Internet for all to see ASAP
Thanks
Go here to read the latest news on prospect park buying and will save AMC and OLTL This just released 13 minutes ago and was on prospect parks main website under news...
Our save amc and oltl just may have paid off fans!
Disney chief Robert Iger has confirmed recent rumors that the four owners of the Hulu video service, which include Disney (ABC/ESPN), News Corp (Fox), Comcast (NBC) and Providence Equity Partners, are committed to selling the service. Bloomberg News quoted Iger as saying that "the process is underway and there is a lot of interest." Iger declined to discuss any specifics of the proposed sale, including the amount that the four owners are asking for it, but when asked whether he felt confident that the website will be sold, he replied, "Yes." Today's (Thursday) Los Angeles Times noted that also on Wednesday Hulu chief Jason Kilar posted a blog featuring recent Hulu accomplishments. It noted that the Hulu Plus subscription service ($7.99 a month) is on track to sign up one million subscribers by the end of summer, months ahead of schedule and that Hulu anticipates revenue of $500 million for the year.
UPDATE JULY 7,2011 UPDATE WILL BE ABOUT...
PROSPECT PARK BUYING THE RIGHTS TO AMC AND OLTL FROM ABC
DETAILS OF WHAT THIS MEANS AS WE KNOW IT RIGHT NOW
WHO HAS BEEN SAID WILL STAY WHO MAY NOT
OTHER RELATED INFORMATION
IF the rumor or not confirmed saving of AMC and OLTL purchase from Disney by Prospect Park IS TRUE... This maybe where the soaps will appear as in the New York Post where this story first appeared it stated that the soaps will be on a new network online like Hula. Well if that is so I for one will be glad to see it on a network online that is NOT CONTROLLED BY DISNEY!
We will update this as news comes in. Just remember fans our save amc and oltl was one of the biggest reasons if not the main reason this has even happened!
UPDATE AMC AND OLTL HAVE A NEW HOME! AT THIS POINT THIS IS JUST A RUMOR BUT SEEMS TO BE TRUE... read what we know so far.
Fans we won the war. AMC and OLTL will go on to entertain us for many more years to come. If this is confirmed.
Full details are still coming in but here is what we know so far.
PROSPECT PARK has rights to the shows AMC AND OLTL after purchasing them from ABC. Again once we find out this is confirmed.
It will be put online for us to watch. It will be a brand new network on the Internet. Details of this are not known yet look for more updates for those details. You can hook your computer up to your TV and record the show online daily and still watch it when you come home each night just like as if it was on TV.
Other people who do not have internet access they will need to pick up a computer and today for a basic computer they are around $100 to $200. If you are truly a fan this will be something you will run out and do right away. The main thing to remember is AMC and OLTL will go on for years to come. Remember even Grandma will soon find out how to get great receips online and enjoy her soaps too! Buy her one for Christmas help her be happy in her golden years and still be able to enjoy her soaps!
Prospect Park which produces other shows like USA Network's ( a division of NBCUniversal)Royal Pains will keep on the remaining cast members and yes Susan Lucci is included. The storyline will continue where it leaves off on ABC on for a web-based audience. This maybe the place our beloved soaps will also appear again details on that will be here ASAP!
It is being said that Prospect Park is interested in acquiring more soaps and making a whole soap network of their own on the Internet. These maybe big Fans. The main thing we need to do is support these heroes's and show them our gratitude and watch watch and then watch. Support the advertisers too and buy buy and then buy.
BTW I just recently bought a Hoover carpet cleaner machine and OMG is it great the best one I have ever owned or rented ever! I love it so much TYVM Hoover for making great products!
If you have been reading my updates here you may remember I said there were some serious talks with ABC about the soaps going on around the time of the Emmys well this is what those talks were all about!
ABC has not released a confirmation of this as of yet, but story's have appeared on The New York Post,Washington Post, Examiner, The Wrap and other places. This is much more than just a rumor fans it is happening!
There have been rumors that Debbie Morgan has signed with the Young and the Restless. I for one hope that is only a rumor because if true would this be an end of Angie and Jesse? I am hoping now that if she did agree to go to Young and the Restless they will let her out of that contract and let her stay where she belongs!
If not we will protest YOUNG AND THE RESTLESS AND YOU KNOW WE GOT POWER!
This is probably also what Agnes has been working on and Susan has been hinting about like when she was on the TALK!
Fans thank you for your hard work your phone call, your emails, and your letters and most of all your support to help save AMC and OLTL.
We expect that as soon as GH is cancelled for sure, it will also be picked up by Prospect park.
My question is what about AS THE WORLD TURNS, GUIDING LIGHT, AND OTHER SOAPS WHO HAVE BEEN CANCELLED?
There are loads of great soaps that have gone to soap heaven and deserve to be resurrected don't you think so too fans?
Some of the original actors may or may not be available I know but some just maybe wanting to go back to work too. I know for one my mom sure misses them and she does not have a computer but I will buy her one and hook it up to her TV that will make one happy ecstatic 88 year old great lady happy and me too! I have watched those soaps with her since being a small child!
Another thing about them being online is you can always go in online and watch them anytime of the day or night you choose to! No need to be home at a specific time, no need to really record them unless you really want to they will be online waiting for you to watch when you are ready to watch. I kind of like that!
Also since these maybe going to USA Network's (not confirmed yet) which is owned by NBCUniveral there is also the everlasting chance they may just reappear one day also on NBC! Now do not say I said that for sure just sharing some thoughts here!
I have also seen some comments from fans saying that if this costs me anything I will now pay or watch. We have all been so spoiled by free TV have we not? Well, I for one will pay gladly to watch my family soap characters be in my life for many more years to come. But it has not been confirmed that there will be a fee of any kind but if there is I for one will support and help keep my soaps alive for years to come. I know some cannot afford this but I for one cannot afford not to do it!
So many have worked so hard to save the soaps and so many need for you to say thank you to them... sites, like this and sites like facebook page titled SAVE AMC & OLTL you can find it here http://www.facebook.com/pages/Save-AMC-OLTL/196107477091969 who have worked day and night to help Save AMC and OLTL> Just send them a Thank you for their work and tell them how much you appreciate them for helping save AMC and OLTL
If you have a comment on this or anything else concerning Save AMC and OLTL scroll down to the bottom of this page and write your comment and we will publish it on the Internet immediately so you can tell the world how you feel about this today!
This news was released June 28,2011


HELP SAVE AMC AND OLTL
More comming back to AMC
Say a big welcome back to Verla Grubbs and if you have forgotten who that is then say a welcome back to Carol Burnett.
Carol Burnett is such a big fan of AMC and Agnes Nixons favorite character Agnes must have something special planned for her to do and with the talent of Carol Burnett this should be good!
spoilers coming up:
Ryan and Greenlee tie the knot on July 5Th hmm wonder if Leo will be there for the honeymoon instead of Ryan lol. Now that I would like to see!
Jane and Dr Hayward make whoopy on June 30th and it will depend on Agnes Nixon to decide what to do with all the chemistry between them as we will soon see the soap under her control very soon. Myself I hate to see Jackson be hurt one more time even if it really is not Erica but fake Erica he still will be very hurt!
On July 1st Dixie finally wakes up. Guess sometime soon she will make a break out of her cell and find the three musketeers Annie, Janet from another planet and of course Marion for help on her getting back to her Tad and JR. Actually as I told you before the breakout happens the week of July 25th.
HELP SAVE AMC AND OLTL
This news update for Today June 21,2011


HELP SAVE AMC AND OLTL
SHORT UPDATE: During the rehearsal's for the Emmys many big executives with money from many networks were there and it was reported to some that gave this information to me that several meetings took place as many networks and cable stations agree these soaps must be saved! So fans... please do not give up hope... We can still save the soaps.... We have to stand up even stronger and make ourselves be known...WE NEED TO DO THIS TO SAVE AMC AND OLTL!
NEW CAST MEMBER SCHEDULED TO RETURN: Lily will be coming back and it is in the works to get Reggie back too!
HELP SAVE AMC AND OLTL
REMEMBER FANS WAR NOT OVER WE STILL NEED TO SAVE AMC AND OLTL
This news was released June 20,2011


Todays topics:
Fans Boo the Emmys
Boycott to start June 20th.
Class action lawsuite against Disney and ABC in the works
HELP SAVE AMC AND OLTL
Before we begin today's post please return with me and watch and cry like I did again, as Susan Lucci (Erica Kane) wins her Emmy 12 years ago.
PLEASE HELP SAVE AMC AND OLTL SO SUSAN CAN DO THIS AGAIN SOMETIME SOON!
HELP SAVE AMC AND OLTL
This will be a very hard news release to write for many reasons but I will do my best.
I just finished watching the Emmys on CBS and as many fans like you I am sure I really was looking forward to watching it especially when exec producer of the Emmys David McKenzie in his TV Guide said "We'll do something very special to acknowledge what's happened — something the fans are really going to love," as you can read the full article by going here http://www.tvguide.com/News/Daytime-Emmys-David-McKenzie-1033811.aspx
But instead of keeping his word what we got was at the beginning of the show when Wayne Brady said This has been a better year for daytime can you believe it Oprah retiring, Regis retiring, Meredith retiring, ONE LIFT TO LIVE, ALL MY CHILDREN, ERICA KANE FORCED RETIREMENT!
Then the audience booooooooooooooooed and the cameras were on Susan Lucci and she looked not happy till she heard the audience Boo, then just a little! Then Brady said "don't boo me I did not write this crap!" Then he went on to say Folks that's why we are gathered here today because it is a celebration it's to celebrate all our friends who have been here with us for so many years who will be leaving us who have given us some incredible memories over the years and good friends who will be joining the daytime fold so please give yourselves a round of applause! This is your night!
Like right Brady or should I say David McKenzie as he was really the one behind that statement we should celebrate our beloved friends heck not friends but family is more like it, as all of us have grown to think of our soap characters as our extended family, will no longer be around and we should be glad about that because the so called good friends who will now be joining the daytime fold? Again I say yep Right Brady!
Some in the Audience were clapping others not I almost fell out of my chair with happiness when I saw that look that only Greenlee (Rebecca Budig) can give off discuss at what she heard from the audience and nope she was not clapping at all but instead just gave that stare only she knows how to give, I loved it! If by any chance you DVD this program like I did just in case I had some good things to report from it go back and look for this as it is priceless! Sitting behind Greenlee was Opal and she was half heartedly clapping but she is more of a lady than Greenlee is anyway is she not and both were really in character tonight, that is for sure!
Then Rachael Ray with Penn and Tiller came out I did like the magic trick they did and how it was a plug for Susan Lucci to have been at first the one they picked to have won the Emmy in their trick then went on to choose the correct one with a knife through the hand and card. But what I did not like was that Rachael Ray was involved with anything to do with any kind of a tribute to Susan since she had boldly said how excited she was that the Chew was replacing All My Children that it was almost a slap in the face of Susan that she was involved with any kind of good will toward Susan at all. As a matter of fact it was very poor judgment to have her as a presenter especially now that the fans have decided not to watch her show anymore too because of her bold comments! I use to like to watch her once in awhile But I avoid her like the plague now! What is wrong with David McKenzie if he thought anything he did tonight was what fans would love he does not know anything about soap fans! Then later when Susan came on to present I did like what her daughter said to her and some of what was said but did not like the special effects about Susan's OTHER MARRIAGES, THAT WAS A BIT TOO MUCH AND I COULD SEE SUSAN WAS NOT SO PLEASED EITHER!
Well the Emmys were not a bad show I was glad for the winners and once again it proved that Brian Frons is a dope to the max as he fired Brittany Allen and she won a Emmy tonight for her role as Marissa Chandler.
I for one will probably not watch it again unless we save AMC and OLTL! Especially if David McKenzie is the executive producer again as he speaks with a fork tongue!
Big Booooooooooo to the Emmys! HELP SAVE AMC AND OLTL
There has been a call to boycott All ABC shows except the Soaps while they are still airing on ABC. Starting June 20Th it is in hopes that ABC's ratings will really take a dive and show them that many fans feel they have had long enough to change things and since they have not why waste time watching their shows.
Here is a video asking for just that from a group called SOAP FANS ARE FED UP
HELP SAVE AMC AND OLTL
REMEMBER FANS WAR NOT OVER WE STILL NEED TO SAVE AMC AND OLTL
Here is another one from them that says a lot too! They tell you all about Disney and exactly What I have been saying about them too as how they are hiding behind Brian Frons the most hated man I believe in America right now at least by soap fans!
They are calling for a boycott of Disney too! Listen to this now!
HELP SAVE AMC AND OLTL
This last video is about Nielsen ratings. A lot she says here is true!
HELP SAVE AMC AND OLTL
Last topic for today is a class action lawsuit against Disney and ABC. HELP SAVE AMC AND OLTL
I do not have much information on this yet, when I do I will report it here. But I know for myself I have had depression and anxiety over all of this and not sure I will ever recover.
I started watching ALL MY CHILDREN when I came down with MS Muscular Sclerosis and it helped me get better as I was a zombie at first and was so afraid and needed something to take my mind off of my problems. So I got involved with the soap and soon little by little I got better and once again was able to walk.
What worries me is I will get so depressed over all of this I will have another bad episode with MS and this time not have any release and not recover so yes if there is a class action lawsuit I am going to join it! I have been in remission for many years now and would like to keep it that way as I have MS2 and that kind can go either way stay ok or get real bad again!
What about you!
Remember fans if a lawsuit does come about one way or the other we can beat Disney and ABC because truly there are many fans out there hurting right now and both soaps have more than enough fan base to support the programming for them and support the sponsors and when the new shows fail and the sponsors lose money from advertising on there they may help with our lawsuit too!
I know as long as I am able I will be here with as much news as I can find for all even if the soaps do end I will then be here with the names of the sponsors who are advertising in the soaps time slots and let the fans know just who to boycott there too!
Till then I am for one boycotting all of ABC and Disney except for the soaps for now and still buying sponsored products but that will end if they continue to advertise in those time slots! oh and a added bonus I am boycotting Rachael Ray! lol!
HELP SAVE AMC AND OLTL
This news update for Today June 16,2011

HELP SAVE AMC AND OLTL
Mickey (Disney) has a Migraine Find out Why!
Story follows the update below.
Update:
Kate Collins is returning as Janet from another planet I love her antics and cannot wait to see her in action once again!
Annie is returning to give her character some closure too!
Marion is the third to return! Cannot wait to see her too!
These three do a big escape from Oak Haven the week of July 25th and will return to panic all in pine valley! Should be interesting to say the least!
Dixie Martin is also in Oak Haven and that is exactly why a few years ago Janet once returning to Oak Haven wrote DIRTY BIRDS DIXIE LIVES. Do you all remember that?
Soon you will hear about more returning to AMC besides the above ones as Agnes Nixon and Lorraine are planning some real big surprises for the fans. They are trying to bring all the life and spark back to AMC as it once was till it leaves ABC. IF IT LEAVES ABC FIND OUT WHY WE SAID THAT LATER IN THIS POST! Agnes and Loraine are doing this not only for themselves but for the FANS!
NOW TIME AS TO WHY MICKEY HAS A MIGRAINE, THIS IS A LONG POST SO GRABE A CUP OF COFFEE OR BEVERAGE OF YOUR CHOICE AND
ENJOY!
HELP SAVE AMC AND OLTL
We all have heard the news AMC will leave In SEPTEMBER, 2011 and OLTL next year and then GH to follow.
With this news many fans have given up but the fight is not over yet. What only a few know is there is more than hope out there that the Soaps we love will not die. Most think thhey will more than likely not be on ABC but will rise up again on another network or on a cable station. This may not be the case but instead stay on ABC, find out why keep reading. Soapnet has been axed too by the forces at ABC in order for a Disney Jr channel. As if we do not have enough kids programs we certainly do not need another one. This may or maynot now happen too! HELP SAVE AMC AND OLTL
Fans know this there is a force in tact right now working daily to save these soaps. Some of you are working daily sending email, making call, and writing letters and yes the faxes are hot and heavy too!
This save AMC and OLTL campaign is making a difference so please keep up the hard work and do whatever you can do to help as all of this is making a difference.
Now why Mickey (Disney) needs more than a Migraine and we should really give it to him but good! HELP SAVE AMC AND OLTL
When Brian Frons was handed AMC he was given a very good soap to manage one with fun, characters who made differences. Story lines that went somewhere. Remember Bianca and her coming out with Erica. That had never been done before on any soap. Many others firsts on AMC, too many to mention here now. We all watched them and were amazed. But Brian Frons had one thing and maybe just one thing on his agenda to do and that was taking down these soaps especially the one with the Queen of Daytime soaps in it Erica Kane! So he hired Chuck Pratt as head writer. That was the darkest day for AMC ever!
Chuck Pratt when getting there held a big meeting fore cast members and told them all straight out that there would be dramatic changes to All MY Children. He went on to say he did not care one bit about the Characters or their history. Remember Dixie and the pancakes only a cruel man like Pratt would do that to her.
Chuck also told them he would not be writing character driven scripts. He simply did not care about the characters and that was the beginning of how Disney through Brian Frons and Chuck Pratt conspired to end the 40+ run on TV of AMC.
The fans started complaining about the stories and hated most of them but one thing is most still watched hoping for the day that ABC would fire Brian Frons and Chuck and regain their soap with the life it deserved and the fans deserved.
During this time Agnes was not allowed to say or do anything she was banned from even going into meetings and was dismissed when she tried to help. Agnes was not allowed at meeting she was not allowed anywhere. They should have been jumping up with joy that she cared or wanted to help but instead Disney had one thing in mind and one thing only when it came to AMC and that was to kill it off and make fans want to watch other types of shows. So Fans all of this did not happen just on April 14, 2011 it was a plan that started long before that.
Individual actors on the show would go to meetings with Brian and or Chuck and come out of the meetings in tears, simply because of what they wanted them to say or do was all wrong for the character to do or say. There was so much distress on the set it is a wonder all did not walk out then and there.
Remember the move to California? This was also a ploy to end the soap by making the Actors rebel and not move so ABC would have no other way of saving the soap and they could cancel it then and there but the actors stayed most out of loyalty to fans and the soap they had worked on for so long and loved to do. Then ABC hit them all with big and I mean big pay cuts and again the Actors took the blunt of ABC's big campaign to end the soaps without it looking like they were the ones responsible. Fans complained about this and that and ABC felt like soon most would move on to other soaps and that would be their way out but that also backfired on them. Now by this campaign they are finding out after watching this and other soaps for so many years one does not throw the baby out with the bath water but one instead tries to save their baby they love so much!
HELP SAVE AMC AND OLTL
Then ABC saw how other networks cancelled soaps like Guiding light and As the World turns and felt well they did it and nothing happened they went into a full swing to now once and for all cancel AMC and OLTL. Well sometimes esp. after the fans and the Actors and all who worked on the soaps have grown so attached to more than a soap but is a family. The fans finally exploded and the birth of Save AMC and OLTL was born!
Chuck Pratt and Brian Frons taking down AMC did not happen overnight chuck was there for 2 years writing crap for us see and view and without Agnes and Lorraine help no other writer could dig them out of their grave! Many at Disney were very pleased and finally they could with what they thought at the time since they did monitor what fans were saying on the internet finally end the soaps. But as they soon learned the fans did not want that they loved and wanted their soaps they just wanted decent writing and wanted the characters to be who they knew and grown to love back. That could only be accomplished with Agnes and Lorraine back as writers. No one else knew the characters like they did or cared so much about them as they did.
Ratings went down for AMC and rightfully so we were only give crap to watch. HELP SAVE AMC AND OLTL and get good writing on it once and for all!
So now Mickey has a migraine and reason is not only has the fans been bombing them with calls, emails, faxes, and writing them but Disney is right now talking with two different groups to sell the Network and this may take some time to finish up but who would really pay much for a sinking network? If the buyers are listening to us then they know the impact this has gotten on ABC. The boycott to not only them but the sponsors who advertise on ABC without our soaps is really Hugh. They will once they acquire the network do one of two things. Either keep the soaps on the Air or make their purchase one of the single handedly most history making bad decision they ever made!
HELP SAVE AMC AND OLTL
So fans unite keep up the good work keep calling, keep the faxes coming, keep writing and keep the faith. Susan Lucci is doing her part with interviews and trying to say thanks to fans, but more important she is hinting without saying for sure as she can get into trouble with ABC what is really going on. Agnes is still working hard to save the soaps and many others as well, more than you know!
He He Ha Ha but we can! We will keep coming as we find out things we will tell all here!
HELP SAVE AMC AND OLTL
ONE OF THE MOST IMPORTANT THINGS YOU CAN DO HERE IS WRITE A COMMENT AT BOTTOM OF PAGE TELLING ABC, SPONCERS AND WHATEVER ELSE YOU WANT TO SAY HOW YOU FEEL WHAT YOU WILL DO IF THE SOAPS ARE NOT EITHER KEPT ON ABC OR SOLD TO ANOTHER NETWORK. SCROLL DOWN TO BOTTOM OF PAGE TO DO THIS AND WE WILL SEND IT OUT FOR ALL TO SEE OVER OUR RSS FEEDS.
HELP SAVE AMC AND OLTL
This news was released June 11,2011


HELP SAVE AMC AND OLTL
This release will cover one of the hardest working groups of AMC and OLTL fans who are making a difference in our fight to SAVE AMC AND OLTL! Every Fan needs to go and join this group as what they are doing is making a difference and you can too so read this news release and then go and join this group today!
We are winning the war and the reason we are is because there are so many people doing different things that is blowing away not only ABC and the Disney executives but also because of everyone we are winning a lot of support as well.
THEY ARE THE ONLY GROUP TO HAVE GOTTEN A SPONSOR TO STAND WITH THEM!
This group and web site was the group who got HOOVER TO JOIN IN WITH ALL OF US TO FIGHT ABC! THAT WAS HOOVER AND THEY DID THIS ON THEIR FIRST DAY OUT AND THEY CALL IT
HOOVER SUNDAY!!!
We appreciate them too and many fans are now buying Hoovers and from what I was told Hoover's sales have gone through the roof. Did you hear that Disney Hoover has gotten more money being on the right side than advertising on your Network! Susan Lucci recently stated she was going to go out and get a new Hoover as she appreciates not only HOOVER but what the fans are doing to not only save her beloved AMC but also save jobs for everyone connected with the fantastic soap.
THAT GROUP IS SAVE AMC & OLTL PAGE ON FACEBOOK!
We want all of the fans who have not yet gone to the facebook page titled SAVE AMC & OLTL you can find it here http://www.facebook.com/pages/Save-AMC-OLTL/196107477091969 TO GO AND JOIN TODAY! HELP SAVE AMC AND OLTL
When you go there you will meet the administrator there KYMBA who works so hard daily directing everyone there to call, fax, and email or write various people. Yesterday was hit Disney Day. Now first thing the Disney people have tried to do is change phone numbers or make it hard for the fans to get through but they simply have no idea who they are trying to hide from as KYMBA with the help from what she calls is her "FAIRY GODMOTHER" they simply cannot hide for long. They change the numbers and KYMBA gets another one to call just as fast as they change it!
What they are trying to do right now is this as KYMBA reported to me...We have come up with this plan to let the executives at ABC and Disney know we are asking them to facilitate a deal to sell the rights to our beloved soaps at a low enough price that will enable another entity to buy the rights making millions of soap viewers extremely happy and generous towards them. ABC has repeatedly discounted our value as viewers with spending power, big mistake. We are the people who buy the products advertised on their shows, and pass them on to the next generation.
Each day KYMBA will give the fans tasks to do and tell them exactly how to do them. She will give you phone numbers, or fax numbers or email addresses or who to write and then tell you exactly what to say when you call, fax, email or write whatever the agenda is for that day.
HELP SAVE AMC AND OLTL
KYMBA is very organized and thanks to her FAIRY GODMOTHER the numbers she gives you are the correct ones to use!
KYMBA will keep you focused on exactly what the days agenda is so no matter what time of the day or night you go there you will know what the days tasks is. She is your drill sergeant in the army and without a great drill sergeant no war can be won!
Nothing can be posted there during the task time other than related posts. If you post something unrelated it is simply deleted lol I learned that myself as when I went there to ask for an interview for this post she deleted my post too but she did contact me later and I got my interview for this post! She is really a great gal but remember she is dead serious as we all really are deep down in our hearts as how can we really live without our soap families! If ABC (Disney) only had the right people working for them that understood without the public's support like these soaps have you have nothing. One thing is clear one day if Disney either does not sell the soaps or does not continue them they will wake up with no real audience at all during their day time shows. The fans are hurt the fans are mad as hell and they will boycott not only ABC and all Disney products, and will no longer support any sponsor who sticks with ABC and advertises on their shows! That means hundreds of thousands of viewers going to other networks and no longer watching their shows. I know I will be one of them... how about your? I generally like some of the shows on ABC but I can live without them what I cannot live without is my soaps!
Remember KYMBA says... The main thing to remember is, we don't rant and complain, what we are is PROACTIVE. We get things done!
KYMBA
Join this group today! HELP SAVE AMC AND OLTL
HERE IS TODAYS TASKS FOR THE FANS TO WORK ON
KYMBA says for each fan out there that wants to help save our soaps and btw is offical now that includes GH too!
TO DO THE FOLLOWING
Below you will find a list complete with name, address, email, phone numbers and fax numbers of all of the affiliates for ABC
and here is KYMBA instructions on what to do with this list please follow the instructions carefully as if they get bombed with the same thing said by all they will realize just how big of a army we are and we are a army of millions if we all unite in this effort!
REMEMBER FANS WAR NOT OVER WE STILL NEED TO SAVE AMC AND OLTL
KYMBA INSTRUCTIONS...
I suggest pulling up a spilt screen and doing the emails bbc, then the calls/faxes and then snail mail YOUR local affiliate. The message:Forward our message to ABC Corporate- Bob Iger- SELL THE SOAPS!
HELP SAVE AMC AND OLTL
HERE IS THE LIST..... I have taken the list down for now as it needs to be updated as some numbers have been changed Please check back soon for the updated list!
ABC AFFILIATES
HELP SAVE AMC AND OLTL
This news update for Today June 9,2011


HELP SAVE AMC AND OLTL
We are winning the War and now time for some fun!
There is a big contest for all soap fans to join in on and make a video about their favorite soaps AMC or OLTL!
Contest Starts: Friday, June 3
Submissions End: Midnight, Friday, June 17
Voting Starts: 9:00 a.m. Monday, June 20
Voting Ends: Midnight, Friday, June 24
Announcement: 6 p.m. Monday, June 27
Voting Page: Viral Video Voting
In an effort to draw as much attention as possible to saving these classic shows we are helping to promote the VIRAl VIDEO CONTEST. We are asking all soap opera enthusiasts to create savvy, edgy and sophisticated musical videos that express their love and dedication to their soaps - make people everywhere want to watch them!
The more people who see our videos the more attention it will go to help our cause so get in on the action today! HELP SAVE AMC AND OLTL
REMEMBER FANS WAR NOT OVER WE STILL NEED TO SAVE AMC AND OLTL
Go to http://www.thesoaprevolution.com/viralvideo.html for full details on the contest and get in on the action today!
Have some fun and tell your friends remember the more people who join in on the fun the more attention this will get and maybe the right people will finally get the hint that we are serious about savind our soaps!
Also be sure to vote for your favorite video and show your support!
Here is their official video on joining this great contest.
This news was released June 3,2011

HELP SAVE AMC AND OLTL
Big Announcement At Daytime Emmy June 19th
There is a unconfirmed rummor growing on the Internet each day that on the daytime Emmy show there will be an announcement that AMC and OLTL are moving to NBC!
This sounds great but we can not confirm it to be true what we do know is below, but there seems to be some truth behind it from other sources we have, so we are giving you what we know about it here today!
There has been an article published that states that on the Daytime Emmy on June 19,2011 an anouncement will be made that AMC and OLTL will have a happy ending that the fans will love!
The only thing I know the fans will love is if they are not cancelled... am I right fans?
Here is a copy of the article... Read it and put a comment at end of this page that will be published on the Internet for all to see and tell the world what you think!
Before you read it pay close attention to the last paragraph as it does not say for sure the soaps are saved it does say they will tell in detail what is happening to them and the fans will love it!
NOW THE ARTICLE
"This is not a wake we're holding. It's a celebration." That's what exec producer David McKenzie is saying about the 38th annual Daytime Emmy Awards airing Sunday, June 19 on CBS. The kudocast, live from the Las Vegas Hilton for the second year in a row, comes at a time of seismic change in the daytime TV industry, what with the exits of Oprah Winfrey, Regis Philbin and Meredith Vieira, the demise of All My Children and One Life to Live, and rumors that Katie Couric's $40 million talk-show deal with ABC may sink General Hospital.
"We know the fans are hurting a lot right now and that they really care about what's happening to their programs," McKenzie tells TV Guide Magazine. "We're going to show them that we care, too." It was McKenzie's company, Associated Television International, that saved these awards when CBS suddenly dumped them in 2009. ATI found them a temp home on The CW, then brought them back to CBS in 2010 with renewed sass and energy and some spectacular Vegas production numbers.
Expect more of the same this year. McKenzie has booked such Sin City faves as Marie Osmond, Gladys Knight, Penn and Teller, Criss Angel and the Cirque du Soleil hit Viva Elvis. Wayne Brady, an Outstanding Game Show Host nominee this year for Let's Make a Deal, will emcee the awards and conduct a gospel choir of surprise celebrities.
The list of presenters includes Anderson Cooper, Carol Burnett, Marlee Matlin, Dr. Mehmet Oz, Nate Berkus, Rachael Ray, Dr. Travis Stork, Vanna White, Peter Marshall, Jillian Michaels, Kelly Monaco, Kimberly McCullough, Genie Francis, Galen Gering, Nadia Bjorlin, Darnell Williams, Debbi Morgan, Katherine Kelly Lang and Brandon Beemer. Look for several more to be announced soon.
As always, expect special honors: Oprah receives the TV Academy's Crystal Pillar Award, while veteran game-meisters Pat Sajak and Alex Trebek get Lifetime Achievement trophies.
But don't look for any big, weepy farewells to AMC and OLTL. "We'll do something very special to acknowledge what's happened — something the fans are really going to love," McKenzie says. "But these soaps are still on the air and they'll both qualify for Daytime Emmys in 2012. We are not ready to say goodbye."
They are also giving a LIFETIME ACHIEVEMENT AWARD to AGNES NIXON we feel that during this time if a very possitive announcement will come that says our soaps are indeed not doomed to death this would be a great time to make that announcement! Oh and they could really make the fans happy if they announced that Brian Frons was fired too!!!
We do know this could mean that they are going to do some kind of a special tribute to them or something along that line. But other sources are saying there will be way more to it than just that! I do not know about you but I will be glued to my TV on the night of June 19,2011 and if and when I hear that both soaps are saved either on ABC or moving to NBC or CBS or somewhere else then that will be like the best Christmas I could ever have. Anything less will just be another day!
HELP SAVE AMC AND OLTL
This news update for Today May 30,2011

HELP SAVE AMC AND OLTL
REMEMBER FANS WAR NOT OVER WE STILL NEED TO SAVE AMC AND OLTL
Update on the Affiliate Meeting and the Advertisers Meeting at ABC
On May 24, 2011 we told you about the Two day Affiliate meeting and also we said that this maybe a good day for our SAVE THE SOAPS CAMPAIGN, and it WAS!
Here are the details...
It seems the mouse is upset because during the Advertisers Meeting 3 Advertisers stood up to the ABC executives and said they were not happy at all with the cancelations of AMC and OLTL and did not want the new shows! They also stated that they would not be continuing to advertise on ABC once the soaps were gone!
Brian Frons walked around with a Tuff look on his face. That made the Advertisers even more upset! They wanted ABC to stop the madness and continue the soaps! There were threats on both sides and a brawl almost took place. Other Advertisers sat there and listened but none were happy. Accordingly to New York Post Brian Frons may be losing his job. There is one ABC executive who has said he will not be leaving but I am hearing also that executive maybe at the unemployment line as well soon now!
Fans we have gotten their attention that is for sure now for news on the meetings of the Affiliate Meeting on May 24th and 25th.
That meeting went bad too for ABC as the Affiliate's are worried about losing more and more advertisers once the soaps are gone and with the chosen programs that Brian Frons wants to replace them with. It seemed that there also 3 Affiliates were badly ticked off and the ABC executives were more than rude to them! A very big conflict took place and does not seem many are happy in the magic kingdom these days!
ABC has given strict orders to Kelly Ripa to stop saying anything at all about AMC and or OLTL leaving and stop reacting to it! The view has also been told to cease their death to the soaps talk as well!
When Hoover yanked its ads on ABC Hersey and L'Oreal also have complaints that the fans are bombarding them with cutting their ads too and are considering doing just that. We feel that there has to be way more advertisers who will join our team if we just continue to email, phone and write them as it is getting terribly hot for them and for ABC with this campaign not going away like they all would like us to do. Or expected us to do! This campaign may go down in history as the best ever one to save a TV Show!
The fans have showed that they really appreciated Hoover for doing what they did and have bought one Hoover product after another to show it and Hoover has reported having more sales now than ever before in its history. Yahoo… good for you Hoover and the fans.
There will be many more meetings now and it would seem to me that with the bad judgment on Brian Frons's part it only makes sense to continue the soaps and give Brian's job to someone who has some sense! Someone who listens to the fans and realizes that we can make or break a Network if they play around with shows we really like and watch!
Many ABC programs ratings have gone down in recent weeks and many more will fall flat on their face as the longer we all stay away from ABC and their bad judgments in following Brian Frons the easier it will be to not ever return. I know it is for me and I have found many good programs to watch now on other Networks … THANK YOU ABC FOR BEING SO STUPID! EXTRA SPECIAL THANKS TO BRIAN FRONS!
Otherwise I would never have found some of those shows!
I for one would go back to ABC if and only IF they do not cancel the soaps and then continue to buy products by the advertisers but unless that happens I will boycott them all! How about you if you agree go to bottom of this page and voice your thoughts on all of this and it will become a new page on here and go out on our blog and then get the attention of ABC as they are watching this site daily and our Blog daily!
HELP SAVE AMC AND OLTL
This news was released May 29,2011


HELP SAVE AMC AND OLTL
When Susan Lucci was on the TALK show on May the 25th, YOU CAN READ THE STORY BELOW THIS ONE AND THE VIDEO, she also mentioned that several soap fan favorites were returning. We got a windfall of who will return and who may return.
But before we tell all that, Susan also mentioned that ALL MY CHILDREN may not end End. But may end on ABC but may move to another network. We found out also why she probably said that and the reason is Agnes Nixon who came back to write and sew up the ending of her developed soap herself.
She has reveled she may have a avenue to save one or hopefully both of the soaps. There is also talk about making the two soaps into one BIG soap too. Many private talks are going on at the ABC offices concerning this right now.
So not only is rumored Sony and NBC interested but Agnes is more than interested in saving the soaps and with her behind this too how can it not happen. Just like Susan Lucci she is so happy the fans are protesting and because of all of the stir up things are popping so fans keep calling, emailing and writing it is working and do not forget all of the rallies we will have new ones posted ASAP.
NOW FOR THE CHARACTERS WHO ARE COMING BACK TO PINE VALLEY
Ok we all know that Dixie is back and btw her next air date is June 3rd.
Most know that Zack is coming back and he is scheduled to start filming in July and will air in August. But there are rumors since Agnes is writing now that maybe moved up some. Also he will be very much alive.
Adam will be back with Brook
Maria will be back
Hailey will be back not sure about Mateo
And believe it or not Leonardo du Pres WILL BE BACK Josh has said he really likes working with Greenlee so Ryan better watch out!
For those of you who saw Josh on the Ellen Show he hinted at the fact he would be back and said he would love to come back but never actually admitted for sure, but from what I heard it is a done deal.
The stars are not allowed to say for sure if they are coming back or not till they appear on the soap!
Here is part of that interview if you missed it.
Some that they are talking too and may or may not return are …
Annie
Gillian
There probably is more but this is all we know about now will update when more information is received.
NOW FOR SOME SPOILERS IF YOU DO NOT WANT TO KNOW STOP READING OTHERS CONTINUE
One sad thing is ONE MAJOR CHARACTER WILL DIE!
It will not be Adam or Brook so do not think all these people are coming back to go to Adams funeral as that is not the plan. It will be a shocker for sure!
MAYA is Adam's daughter remember Miguel it has something to do with that maybe there never was a Miguel but was always a Maya and Sonia lied to Adam time will tell or maybe Maya is Miguel's twin sister. We will have to wait and see.
Originally Caleb was supposedly to pair up with Opal but now his love life will be with Krystal!
HELP SAVE AMC AND OLTL
This news update for Today May 26,2011


Yesterday on the TALK a daytime talk show on CBS. Susan Lucci was a guess and she was asked first about how she was told about the soap ending and I think we all by now know that story, so will not go into it here now. But if you do not know that story scroll down and watch the video where she tells you the whole story in her own words and I might say cries real tears too!
YOU CAN SEE HER VIDEO BELOW THIS ARTICLE
But when she was asked later if she could tell something without spoiling it for everyone how ALL MY CHILDREN would be ending here is what she said...
First of all I am not 100% so sure ALL MY CHILDREN will end the fans are on fire and they have made themselves known. She then went on to say. The Fans are on Fire and because of them ALL MY CHILDRED may end its run on ABC but may move to another network. So I am not 100% sure it will end END! She then said we maybe just turning a lemons into lemonade as all of us are such professionals and are giving the show everything we have to make it a fantastic show. We then saw that smile that only Susan can give when she is very happy! She was then asked if she herself wanted it to keep going on. She looked shocked at the question and said OH YES...WHY would yo... Yes of course!
Now I do not know about you but this tells me she knows more than she is allowed to say right now... what do you think? Or at least I hope that is the case.
Before yesterday whatever she said was that it was ending in September she did not even hint of anything else. Susan Lucci has always been a real fan of the fans and loves them dearly. I remember years ago when I met her and talked to her she always said good things about the fans. Being in that group I appreciated that greatly.
She also stated that the fans just are on fire and will not give up and it really showed on her recent book signing tour. She also spoke about her new book and told some things you will find in it and it sure sounds like a winner.
If you have watched the goings on for long in Pine Valley and have viewed the antics of Erica Kane very much then you know for sure whatever Erica wants Erica gets. So since that is a fact of all time and Erica told us yesterday she wanted All MY CHILDREN to stay so guess it will just have to do just that! ABC is not strong enough to stop ERICA KANE, no one is!
So fans stay tuned and lets watch the fun happen while we Win and Save our Soaps!
THIS IS A FULL VERSION OF THE SHOW WITH ALL THE EXTRAS ON SUSAN LUCCI INCLUDING THE FAN TRIBUTE TO HER!
HELP SAVE AMC AND OLTL
This news was released May 24,2011


REMEMBER FANS WAR NOT OVER WE STILL NEED TO SAVE AMC AND OLTL
Fans this maybe a good day for our efforts to save AMC and OLTL and perhaps well more than that GH!
HELP SAVE AMC AND OLTL
Today Big News!
ABC is having its annual Affiliate Board Meeting today May 24, 2011 and tomorrow May 25, 2011. This will be held at Langham Huntington Hotel in Pasadena, California.
The main topic of discussion between ABC and its affiliate stations nationwide will be new shows ABC has scheduled to air next season and how the new shows will strengthen ABC's standings in their respective markets!
Unless the affiliates have been living under a rock somewhere they will be coming into this meeting hot about all the fans threatening to boycott ABC and will demand that ABC explain what they are going to do to save all the thousands of viewers!
I know if I was one of the Affiliates that would be my number one question, would it not be yours? I expect that after these two days of discussion some word will leak out as to either a change of heart with ABC or complete dooms day for our beloved soaps. All I can say is hope it is good news not doom. But then they can still save some face by selling to Sony! I know that I will be thankful if they at least do that!
Just in case some of the Affiliates were unaware remember the rock they live under soap fans united is issuing the following press release to General Managers of the ABC Affiliate Group. This group is headed up by Bill Hoffman the Affiliate Board Chairman and it so happens is also the General Manager of Cox Television's Atlanta ABC Affiliate WSB TV!
Here is a copy of the press release that they are issuing today!
PRESS RELEASE
Soap Fans United www.soapfansunited.com
May 20, 2011 FOR IMMEDIATE RELEASE
AN OPEN LETTER TO BILL HOFFMAN, ABC AFFILIATES BOARD CHAIRMAN & STATIONS ATTENDING THE ABC TELEVISION NETWORK – 2011 AFFILIATE MEETING AT THE LANGHAM HUNTINGTON HOTEL IN PASADENA, CA ON MAY 24 AND 25, 2011
Dear Mr. Hoffman & ABC Affiliates:
Disney/ABC has decimated its daytime lineup, canceling long running soaps All My Children & One Life To Live in favor of two unproven reality shows that will lead into the sole remaining scripted drama General Hospital. The ratings for AMC/OLTL may have declined along with all broadcast television programming, but both of these shows have enabled the majority of your stations to beat their competition and remain #1 in daytime in their markets.
We the viewers respect you as an ABC station/affiliate. Your station is #1 in daytime because we the viewers watch the whole ABC Daytime lineup to get something no primetime schedule can provide: character driven drama aired consistently 5 times a week, 250+ days a year, and NO reruns for more than 40+ years.
While AMC/OLTL have remained on the air, many great ABC shows have come and gone including: The Brady Bunch, Happy Days, Laverne & Shirley, Three's Company, Taxi, Home Improvement, Full House, Who's The Boss?, The Wonder Years, Roseanne, The Drew Carey Show, Spin City, Charlie's Angels, Love Boat, Dynasty, Moonlighting, MacGyver, The Practice, Boston Legal, Lost, and now Brothers and Sisters, and V. During the early 2000s, when ABC's Primetime division was in a ratings slump, we also had Who Wants To Be A Millionaire 4-5 times a week that collapsed the schedule until 2004 with the launches of Lost, Desperate Housewives and in 2005, Grey's Anatomy.
For many years these soaps were a cash cow for the network and ABC didn't hesitate to use the excess profits from them to plow back into their primetime shows for series development. Why isn't the reverse being done to shore up the daytime lineup and maximize the shows for monetization in this digital and product placement world?
We don't want ABC to pull a Leno and replace the daypart on your station from quality scripted drama to cooking and weight loss programs that can be found on a late night basic cable station. NBC's decision to reinstate primetime programming at 10pm and Jay Leno back on The Tonight Show happened because despite the low cost of producing Leno's primetime show, the ratings were a disaster and affected NBC affiliates' late local news. The affiliates revolted and demanded change. Do you want ABC to make the same mistake with your noon and early evening local newscasts? Why go down that road, when we know what the outcome will be?
Just because ABC claims that producing All My Children is 40% more expensive than a reality show doesn't mean it should be done. While the ABC network will still make a profit from a lower rated daytime show due to lower production costs, what will that mean to your station? It will mean: ending your station's dominance in daytime, lower profits because of a weak lead-in to your vital local early afternoon newscasts. Simply put, lower ratings will mean lower profits for you, which is not ABC's concern since they are only concerned with their bottom line and not yours.
How can ABC justify canceling One Life to Live? Currently ranked the top-rated ABC daytime soap as we close out the May 2011 sweeps period next week, the show comes under budget, is well written and acted, and is up year-to-year in every ratings category (Source: Nielsen Media Research). The soap currently ranks third in ratings behind only CBS' The Young & The Restless and The Bold & The Beautiful. In fact, the soap tied for 2nd place with B&B in households during the week of April 18-22, 2011 and was less than 90,000 viewers shy of beating it - the first time it had done so since May 2005. In an interview, Mr. Frons stated that only the strongest soaps will survive and that's why General Hospital is safe. "As long as we have good ratings it will stay in the lineup," Frons said. (Source: The Wrap 04/14/11)
When Brian Frons' predecessor, Angela Shapiro left ABC Daytime, the whole daytime lineup was healthy. There were three and a half hours of soap opera programming. During Frons' nearly 9-year tenure at the helm, he has decimated an art form that has spawned shows such as The Sopranos, ER, Dallas, Knot's Landing, Grey's Anatomy, Private Practice and Desperate Housewives. Why is ABC pushing serialized programming aimed at women in primetime but not in daytime? Their message to the advertising community and your stations is inconsistent.
Mr. Frons is taking apart a decades old tradition that can be updated and monetized and has built in brand recognition and viewer loyalty. Disney is supposed to be about synergy. Where is the Disney synergy with ABC daytime? Why put on two unproven shows and take a risk with Oprah Winfrey & Regis Philbin departing your station? Many of you are putting in an extra hour of news In place of Oprah but without a solid daytime lead in, the ratings are going to free fall with a domino effect from your newscasts to early prime to primetime to late local news and even late-night.
Our group held a Save Our Soaps rally at the ABC Upfronts in New York City's Lincoln Center on Tuesday, May 17, 2011. When Frons passed by, he waved and smirked at the very people who watch his daytime shows. The fact this man could be so disrespectful to his own viewers speaks volumes more than any words he could say.
We know you were not happy with ABC's decision in launching SOAPnet back in 2000 and many of you believe it may have led to lower daytime ratings, but with SOAPnet leaving the airwaves in 2012 why doesn't Disney/ABC give the soaps a chance to see if there will be a ratings resurgence before making any hasty decisions?
Our hope is that you will hold Brian Frons accountable with all these questions and ask what is he truly doing for your station to keep it successful in daytime.
We are your loyal and dedicated viewers who have watched programming on your station for more than 40 years. We respect you and remain loyal to you. We hope you will do what's right on behalf of your viewers.
About Soap Fans United Soap Fans United is dedicated to helping spread useful, intelligent information among groups as many soap viewers proactively campaign to save the shows/genre and pursue the many avenues of preserving the legacy of scripted dramas on daytime television.
Media Contact Shawn Brady SoapFansUnited.com (256) 883-9225 @BradyAlishawn on Twitter
We feel this is a strong letter and tells it how it is and we hope and pray that you feel the same way too but here is what you can do to help and today above all other days we need your help so please go here and grab the list of affiliates in your state and get in touch with them TODAY and let them know you are behind this letter and you want ABC to stop this immediately and save our soaps as the FANS are united and if this is not corrected immediately then the ratings of ABC will suffer as millions of others just like you are will STOP WATCHING ABC FOREVER.
This will affect them just the same as it will Disney and ABC. Sponsors are uniting with us now too and this is just the beginning of the war which the FANS will win. Tell them we are strong and united in our efforts and that many sponsors already have and more will recognize our power and they should relay to ABC your concerns and have them reconsider what they are doing to the network and you!
Go here to see who to contact you can find them listed by state here... http://www.parentstv.org/ptc/networks/ABCAFFILIATES.htm
HELP SAVE AMC AND OLTL
This news update for Today May 20,2011
HELP SAVE AMC AND OLTL
REMEMBER FANS WAR NOT OVER WE STILL NEED TO SAVE AMC AND OLTL
What you will see in todays news upday
HOLLYWOOD REPORTER AD BY SAVE THE SOAP FANS...
LATEST NEWS ON SONY AND NBC TO BUY AMC AND OLTL...
AND KATHIE COURIC NEW TALK SHOW TO BE ON ABC IN THE FALL!
Hi everyone if you have not seen the full page ad that the save our soaps fans put into the Hollywood Reporter here is a copy of it.
Disney, ABC Headquarters and Affiliates, Brian Frons, Anne Sweeney, and All Advertisers of Daytime TV:
Think soaps don't have a place on daytime television? Think again.
This is our appeal to save not only the jobs of those employed by All My Children and One Life to Live, but to also keep the soap genre from becoming extinct.
Both All My Children and One Life to Live have been a part of our lives for over 40 years; this is not something that can be said for many programs on television today.
The type of fierce loyalty that comes from watching a show for so long is not something that is easily replicated.
We are loyal to our shows and we are here to say: PLEASE SAVE THE SOAP GENRE!
A soap opera has brand recognition that few other shows have, and would be impossible to duplicate with new shows that are short-lived.
Product placement, leveraging soap fans' passion for the actors on their soaps to enhance product advertising, and international syndication would all add to the profitability of the soaps that have served both ABC and the viewing community for so many decades.
Moreover, all over the world, soaps have broad appeal, so share our beloved soaps worldwide, so they can enjoy an even broader audience.
Thank you to HOOVER and any other advertisers who have stepped up in support of keeping our shows from being canceled; it is genuinely appreciated.
Not only do we want to make an appeal to save our shows, but we also want to thank the countless people who have had a hand in their production throughout the years.
Thank you to Agnes Nixon, the production crew, the writers, and everyone else who have contributed to making these past 40 years so special.
We would like to offer a special thanks to the casts of both shows; the characters you brought to life are like family to us. Your talent and contribution move us in more ways than you can imagine.
Thank you, Your viewers, customers, and consumers – THE FANS of All My Children and one life to live
HELP SAVE AMC AND OLTL _________________________________________________________________
SONY AND NBC LATEST NEWS
It is our opinion that both soaps will eventually be saved as if Sony and NBC were not truly interested in as rumored… Sony wants to distribute them overseas and NBC will put them on daytime following their other soaps they recently renewed the contracts for. It seems both are extremely excited about doing this as will be profitable for both and NBC especially wants to bring even more viewers to their network.
It is also our opinion that IF there was no validity to this then both would announce immediately that this is just a rumor and they are not interested in doing this... instead of remaining quite about it all. Like Oprah did! We also think that the decision by Oprah not to take them to her network will be a mistake she will greatly regret once she sees what it does to help NBC! It could have really put her OWN network on the map very fast!
We believe they are negotiating as this is being written with ABC. We have heard other rumors that there will be an announcement the week of the Emmys or sometime around then.
What we fear is that ABC will not at any cost allow this to happen for obvious reasons. If they did then their daytime viewing will suffer greatly as everyone will be watching NBC. But no matter what ABC does or does not do their daytime viewing will suffer greatly anyway because they committed suicide in cancelling and then not immediately listening to the fans and retracting their mistake. Oh they could still do this and well like good little fans of the soaps we will all continue watching them but like elephants we will never forget how we all were violently stabbed in the back and will always be in fear of them sneaking in during the night and attacking us one more time!
HELP SAVE AMC AND OLTL _________________________________________________________________
KATIE COURIC NEW TALK SHOW ON ABC
It seems it is official it now has officially been announced that in the fall Katie Couric will have her daytime talk soap as they put it... It will be the answer to the popular Oprah Winfrey show. Now to me that is a big giant laugh as Katie is NO Oprah and her personality is not one I for one could stomach for long or want to watch daily as a talk show host. It also was announced that the cost of this talk show will be 40 million dollars to produce. Now they will really be sick when no one is watching it won't they? ABC better take Sony's deal while it is on the table or go really in the hole!
The times has reported that there are some compensation issues still to be addressed and that Kathie and her business partner Jeff Zucker are wanting some of the syndication profits off the show. So this could fall out of the lineup and still go to another network but it is doubtful it will go anywhere but ABC.
But what this also tells me is they are going to wait to see how the chew and the revolution work out and see if Katie's talk show will take those time slot or just cancel General Hospital quickly either way once AMC and OLTL are gone GH will have a short life span too.
We are wondering if Sony and NBC are also right now negotiating to take GH in their package too and make NBC the main Soap network to watch.
We would like your comments on this please scroll down to bottom of this page and give us your comment too, we will make a new page of your comment for all to see and put it on the Internet! So hit ABC with your best shot and help us spread the word!
Fans we expect to have another news realease sometime later today or tomorrow as word gets out how this all comes down and how our efforts is effecting everyone! Thanks and now do your part and we all will benefit!
HELP SAVE AMC AND OLTL
This news was released May 14,2011

I just came from Cady McClains face book site and she says she is very excited about comming back to AMC and her first air date is Tuesday May 17,2011
Now that really excites me as Dixie and Tad has always been my favorite couples since I first started watching AMC by far. The chemistry there and how cute they are together just grabs you like no other.
The question here is will she be alive or a ghost no one knows for sure or at least I have not found out have you? If so leave a message at bottom of this page and tell us all. But it is my best guess she will be alive. Tad will sure be excited no doubt but oops he is married now OMG what will he do? Sneak around with Dixie ha ha no way will Dixie allow that. Oh and where has she been if she is alive I can hardly wait myself for Monday to see what is in store.
Now for sure we must save amc and oltl!
OR WILL SHE BE A GHOST TO HAUNT HIM NOW THAT HE IS MARRIED AGAIN. Either way will be interesting. No doubt! Whatever you do watch Monday for some kind of a reunion like no other!!!
NOW THE RUMOR THAT SUSAN LUCCI IS GOING TO DESPERATE HOUSEWIVES
Since we all saw today Erica has a twin or look alike well this character is Jane Campbell and she is no real fan of Erica she has made herself look like Erica for the purpose of Identity thief to the max.
I do not know to what extent ABC is planning on doing with this story line but I do know that somehow ABC wants to send the both of them to Mysteria lane for some time and how exactly this will tie into the night time soap. I do not know for sure but my sources have told me that ABC wanted to use some of the AMC people to help keep us all watching ABC programs and decided the Queen of soap Erica was a sure bet for that. They also wanted to send both characters there so Jane Campbell and Erica will both be on Desperate Housewives!
You may see some of the other Characters from pine valley there too.
Susan Lucci is still under contract with ABC for another year and that is what they want her to do and so this will be interesting to say the least. So it seems Susan Lucci will be on Desperate Housewives for at least a year.
HELP SAVE AMC AND OLTL
This news update for Today May 13,2011
HELP SAVE AMC AND OLTL
REMEMBER FANS WAR NOT OVER WE STILL NEED TO SAVE AMC AND OLTL
There are many rumors on the Internet and we thought maybe we could give some highlights of them and then tell you what we know as fact or just part of the rumor mill.
First is Sony going to buy AMC and or OLTL from ABC.
Here is first of all some of the rumors Sony is requesting emails, letters and phone calls regarding their support in buying AMC, OLTL and maybe now GH.... is in any case a great thing to do just in case they really are contemplating this as an action. Here is their contact information to send off a letter first best or to email them or call them.
Here is SONY's address: Sony Pictures Television
10202 W. Washington Blvd.
Culver City, CA. 90232

It has also been rumored that Sony offered ABC 200 million to buy AMC and OLTL and ABC turned them down. Now if this is true and ABC turned them down they are more stupid then we feel they are right now. So if this is true or not we really have not yet found out but we are still searching and asking insiders we know for information on this and will put it here once we find out one way or the other.
Sony wants to buy AMC and OLTL so they can broaden the viewer ship with overseas distribution power to market both soaps internationally. ABC has never explored the option of selling the soaps to overseas markets where the additional revenue would have been generated. Sony has already successfully done this for Days of our Lives and for The Young and the Restless overseas and in doing so both soaps have very high revenue and have been renewed.
ABC never did this because as we now see they never really wanted to keep the soaps. It is their excuse that they have cancelled them for shows that the cost of producing them is 40% lower than the cost of the soaps. If they had done the overseas distributions the extra costs for the soaps would be way more and have given them way more than they will ever see in any show that takes their places. ABC is well aware of this and did not go this avenue for one reason and one only they simply do not want soap operas on their network at all.
All we can say is hope they relook at all options and think about doing this so they can keep the soaps on, instead of thinking they know what the viewers want and will support, we hope they look at doing this to save the soaps! OR SELL IT TO SOMEONE LIKE SONY TO DO THIS AS THE SOAPS ARE WINNERS AND DESERVE TO BE SAVED!
HELP SAVE AMC AND OLTL
Now back will Sony buy and save AMC and OLTL. Well the only article that has been released so far is Sony is contacting some of the Actors and wanting them under contract so they will not leave of make contracts with other soaps or do other projects. Is this a smoke screen or is it they are contacting the actors so they will stay available for them once they do buy the soaps. This is being debated over and over all over the net and we for one hope it is because they are in serious negotiation or at least in house meetings to buy and save AMC and OLTL.
Keep the letters, phone calls, and emails going to them please! HELP SAVE AMC AND OLTL
Another rumor is if Susan Lucci was really upset or not over leaving AMC.
She really was and the proof is in the pudding with the interview she did with Entertainment Tonight. Entertainment Tonight did this interview and as much as she tried to keep her composure she dose break down when talking about it, this is not acting but is from her heart. She is a trooper who wants AMC not to go away at all and will never willingly leave the soap!
Please watch the video and come back tomorrow as we will address another rumor and tell you exactly the truth to the rumor of is Susan Lucci going to Desperate Housewives or not.
HELP SAVE AMC AND OLTL